Parent Support Presentation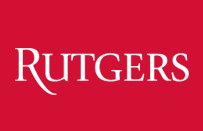 What

Parent Support Presentation

When

9/24/2020, 6:00 PM

–

7:00 PM
Please join a presentation by Rutgers University Behavioral Healthcare clinician Tara Adams for the following:
Trauma and Resilience: Gaining an understanding for Parents and Guardians to help support their child and/or adolescent.
Parents and guardians will learn and gain an understanding of the following objectives :
• What is trauma and resilience?
• The different types of traumatic responses in children/adolescents.
• How to identify signs of trauma.
• Mindfulness and other coping strategies to incorporate in the home and school setting.
• How Parents can assist their child in dealing with trauma and promote resiliency.
• Self-care for Parents.
Please register here:
https://rutgers.webex.com/rutgers/onstage/g.php?MTID=ee482dee892cd437f323ba9735b7ac871
Copy to Google Calendar
•
Download iCal Event